"Accept",
rather than "exclude"
We work under this principle to eradicate terrorism and resolve armed conflicts.
Right now, we face an unprecedented number of terrorism and armed conflicts in the world, resulting in subsequent deaths and refugees history has never experienced before. Such crises have been solved and approached in the form of military removal and extermination. However, the situation remains to be improved. On the contrary, since 2011, the world has faced an unprecedented scale of terrorist threats and violent conflicts.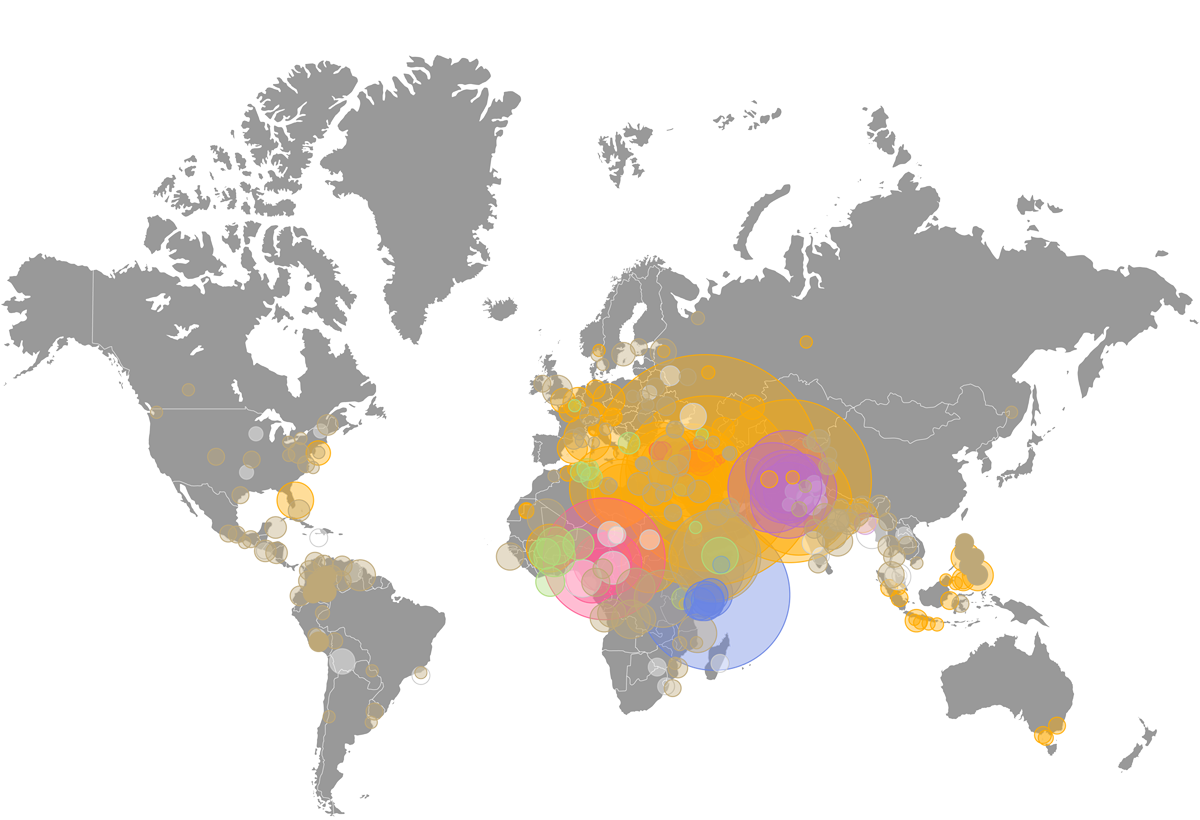 This map shows terrorist attacks in the World from January 1st, 2016 to February 8th, 2019.
Source:Esri Story Maps team and PeaceTech Lab(2019)
In the face of such reality, we believe the necessity of the principle of "acceptance." This isn't just based on philanthropism. When we analyse the history and structure of issues surrounding the cycle of hatred, we find that "accepting" is essential to processes of eradication and deradicalisation. It is precisely because we work in the field of terrorism and conflict resolution, that we choose a peaceful approach rather than that of military.
A pigeon is released from the tip of a human finger, throwing and curling around the ivy to seal off the gun. The logo serves as a message to "stop violence through a humanitarian approach." The multifaceted colours of leaves symbolises diversity and its numbers - ten of them - symbolising tolerance and regeneration in numerology.