"Accept",
rather than "Exclude"
Our organization works under this principle to eradicate terrorism and resolve armed conflicts.
In today's world, we face an unprecedented number of terrorism and armed conflicts, resulting in an unimaginable volume of deaths and refugees. Conventionally, such crises have been solved and approached in the form of military action and extermination. However, the situation has not seen any sign of improvement. To make matters worse, since 2011, the world has faced an unparalleled scale of terrorist threats and violent conflicts.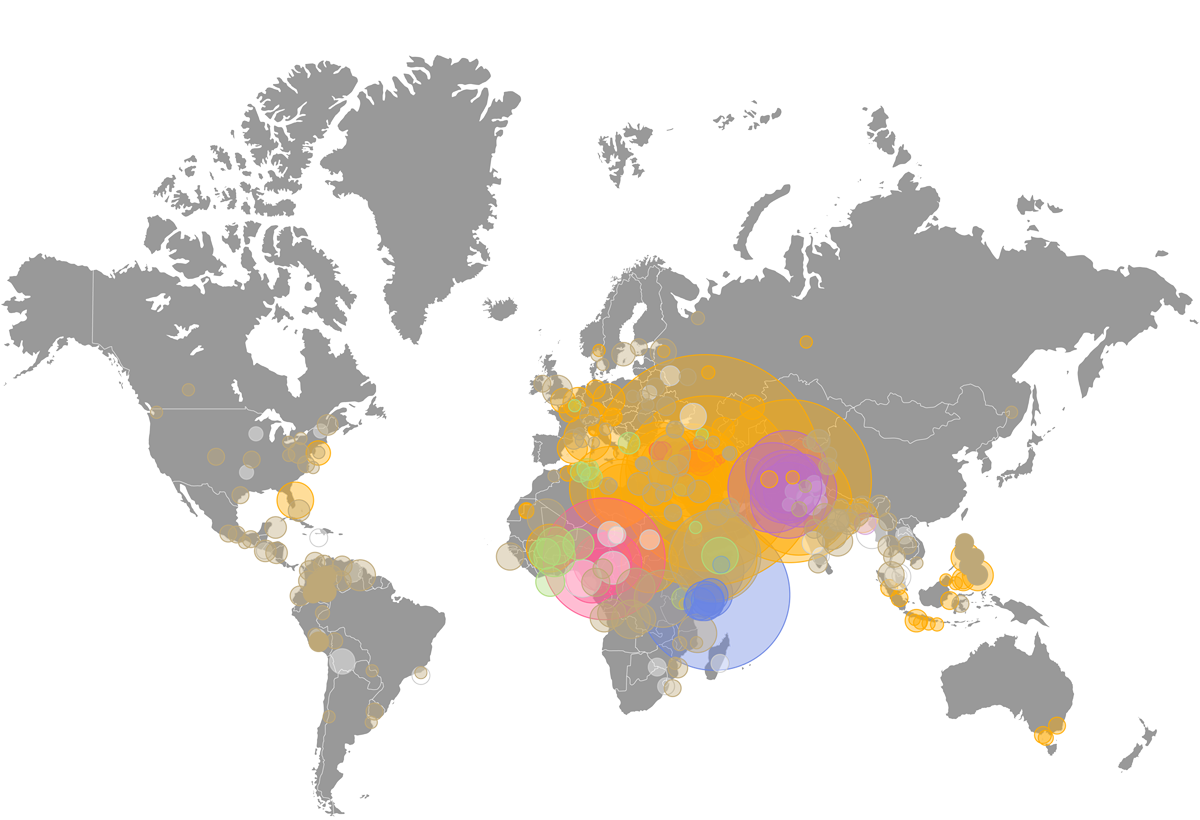 The map below shows the number of terrorist attacks worldwide, counted from January 1st, 2016 to February 8th, 2019.
Source:Esri Story Maps team and PeaceTech Lab(2019)
In the face of such reality, we strongly believe in the need to 'Accept' former violent extremists. This concept is merely an idea based on philanthropism. Analyzing what is necessary to resolve the issues, by looking at the history and structural issues surrounding the cycle of hatred, we find the efforts to 'Accept' is essential. It is precisely because we work in the field of terrorism and conflict resolution, that we choose a peaceful approach than one of brutal force.
A pigeon released from the fingertip of a person, is entangling a gun with ivy. This logo, in blue and green, serves as a message to 'eradicate violence through an humanitarian approach'. The variety of colors used in the leaves of ivy symbolizes 'diversity'. Furthermore, in terms of numerology, 10, the number of leaves on the ivy, represents 'tolerance and reconstruction'.